Cleo's Alpaca Females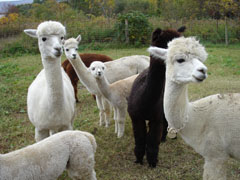 Some of the females and their babies.  There is Phoebe, Dutchess, Chardonnay,  Sandy D and Special D.  Quite a site to see.
Some of Cleo's females went to the CABO 2015 show in Concord NC and came home with ribbons.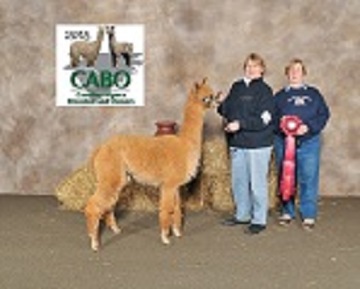 This is Cleo's Prize, a bred and owned show girl who will go into the breeding program with her boy, Snowmass Lover's Legend in the fall.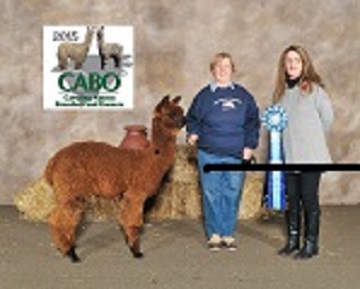 7SAF Cleo's Fortune fiinished her show circuit doing as well as she did at the CABO 2015 show winning her first juvi blue in her first show.  She went on to show at Southern Select and came home with a blue, and at the Kentucky classic, she came home with the blue and the Color Championship banner for females. She now has crias on the ground that  carry a very fine, dense fleece with the lowest micron in the farm.
Alpaca Place Presto Perfecta is now showing for us in halter and walking fleece with extremely stiff competition.